SANGROK in Norway

SANGROK in US
SANGROK in India
SANGROK in UK
SANGROK in France
SANGROK in China

Q&A Board
Feel free to write any question about SANGROK World Taekwondo Academy to Master Chang
((Old Q&A Board)

| | |
| --- | --- |
| Master Chang | (2022-03-14 20:51:49, Hit : 1602, Vote : 337) |

http://www.sangrokgym.com
kukkiwon.JPG (118.3 KB), Download : 177
No self-quarantine requirement for fully vaccinated travelers in Korea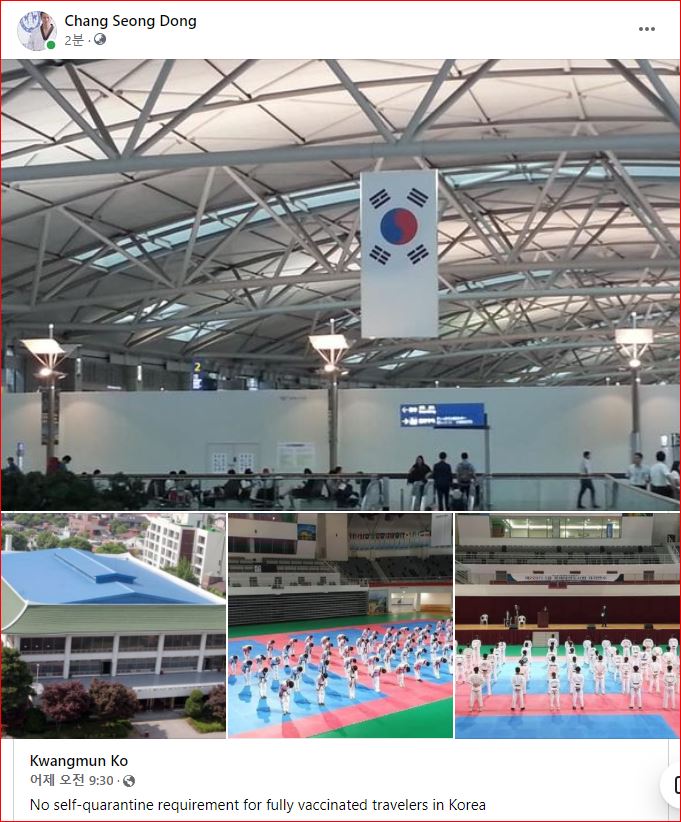 SANGROK NEWS

Date : 14 March 2022

No self-quarantine requirement for fully vaccinated travelers in Korea
Starting March 21, fully vaccinated South Koreans and foreign visitors from overseas do not need to self-quarantine, except for those from Pakistan, Uzbekistan, Ukraine and Myanmar.
Currently all people who enter South Korea should self-quarantine for seven days regardless of their vaccine status.
From April, foreign visitors and South Koreans who return home from overseas trips will be allowed to take public transportation from the airport to their destinations. At the moment, private cars and "quarantine taxis" are only permitted as a means of transportation.